Scrap Battery prices today, Czech Republic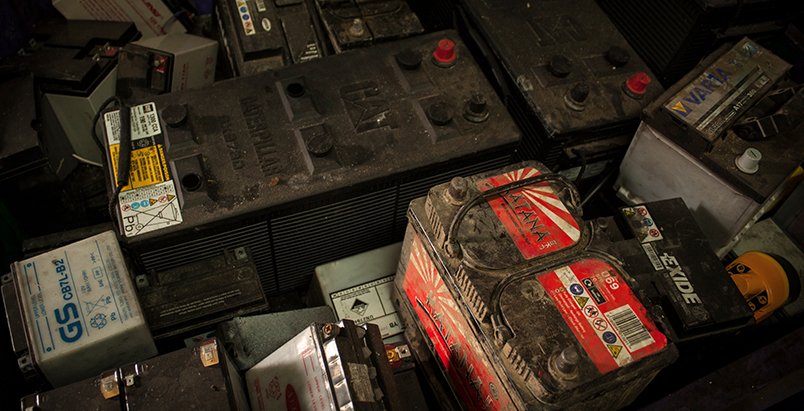 For the company H&S Metals you can always sell scrap of batteries quickly and at a high price. How To Sell Scrap Batteries? A valid photocard driving licence or passport with a utility bill dated within the last 3 months (mobile phone bills are not accepted) will be needed to sell your scrap batteries with H&S Metals.
Scrap Batteries Prices in UK
Due to the wide availability of lead acid batteries the price for scrap metal is relatively low at around £300 – £600 per tonne.
Read more
Austria
|
Azerbaijan
|
Belarus
|
Belgium
|
Brazil
|
Bulgaria
|
Canada
|
Czech Republic
|
Denmark
|
Estonia
|
Finland
|
France
|
Germany
|
Greece
|
Hungary
|
India
|
Ireland
|
Italy
|
Japan
|
Latvia
|
Lithuania
|
Netherlands
|
Norway
|
Pakistan
|
Poland
|
Romania
|
Russia
|
Spain
|
Sweden
|
Turkey
|
Ukraine
|
United Kingdom
|
USA
|
All countries
Currency converter
| * - Specify prices directly with the buyer! Available inaccuracies of currency conversion.
BATTERY PURCHASING – is beneficial in several aspects: ecological and financial. Everybody knows how much toxic substances are in batteries and that it is strictly forbidden to get rid of them in anyway and anywhere. Recently recyclers started to buy used batteries and almost all battery components are used for reuse. Metal recyclers buy lead, plastic is bought by plastic recyclers and the acid inside the battery can be used in the production of various other materials. Battery purchasing is available in many countries and only licensed companies can ensure the ecological and legal disposal. The purchase price depends on the price of lead, which is regulated on metal exchanges and varies from store to store and country.
---